Welcome!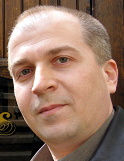 I'm Milan Kupcevic a computer engineer working for Research Computing division of Faculty of Arts and Sciences at Harvard University. Over the years I have been working as a computer programmer, systems designer, and systems administrator in various types of environments.
This website contains a few tech tips, photos, videos, and links to some projects and hacks I worked on in my free time — some people may find it useful.
Meet me at Debian Conference 2016 in Cape Town, South Africa.